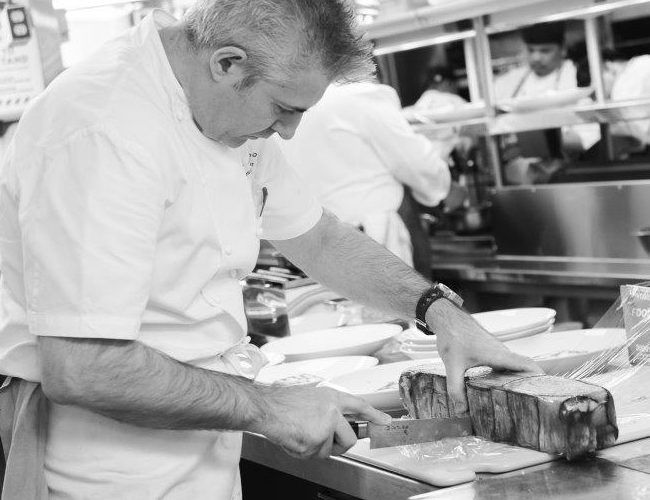 Chef Jonathan Wright was born and raised in Billingsley, a small village in idyllic Shropshire, England, an area rich in agricultural tradition. His earliest memories recall rearing goats, sheep, chickens, ducks and geese as well as helping in the family's vegetable gardens. His mother and grandmother were tremendous cooks and Jonathan spent much of his time in the farm house kitchen making everything from cheese, yogurt, jams, pate, pork pies, cakes and ginger beer.
Jonathan spent much of his youth working on local farms, fishing, foraging and bird hunting. Being raised in such a robust agricultural environment, Jonathan developed a deep appreciation for farm-to-table practices and seasonal produce, which created the foundation for Jonathan's commitment to sourcing the best quality ingredients locally and from around the world, with an emphasis on sustainability.
Over the last two and half decades, Jonathan's passion for quality and authenticity, from street food and comfort food to haute cuisine, has guided his professional journey. New ideas, diverse cultures, global cuisines and travel to new places all play a role in his kitchens and have earned him Executive Chef posts in some of the most recognized dining establishments in the world. Jonathan now resides in Westchester, New York. He is an active Board Member for the SUNY-credited FarmOn Foundation at Empire Farm (Copake, NY). To Reach Chef Jonathan's full bio, click here.